Attention High School Juniors and Seniors!
2023 Government-in-Action Youth Tour!
June 11-19, 2023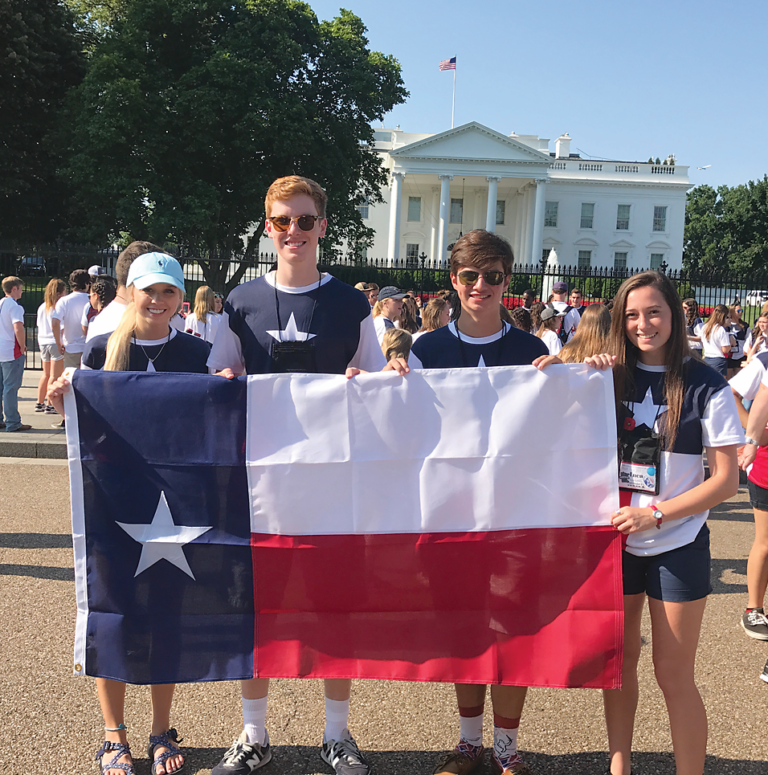 You can WIN a week-trip to Washington D.C.!!
Experience the "Trip of a Lifetime"!!
June 11-19, 2023
You're a Texas high school junior or senior. You're smart; you have big dreams. Maybe you've never been out of the state, and maybe you've never flown on a plane, but you want to travel – to experience a big city, visit historic landmarks and meet people, and not just fellow high schoolers but influential public figures, like U.S. Representatives.
If that describes you, then you're a candidate to apply for a spot on the Government-In-Action Youth Tour, an all-expense-paid trip to Washington, D.C., June 11-19, 2023, sponsored by Bartlett Electric Cooperative and organized by Texas Electric Cooperatives.
Youth Tour is an action-packed trip to the U.S. capital with about 125 of your peers and chaperones from across Texas. You'll visit the Washington National Cathedral, Arlington National Cemetery, Mount Vernon, Smithsonian Institution, memorials and more.
You could be a part of this legacy shared by the more than 3,800 past Texas Youth Tour students who have participated since 1965.
Eligibility: Students who have completed their sophomore year of high school and whose parent or legal guardian is a member of Bartlett Electric Cooperative are eligible.
Contest Rules: Students must complete a 2023 Youth Tour Application and submit an essay not to exceed 500 words on this theme: In what ways have you noticed electric cooperatives in Texas making a difference for those in their communities? What opportunities do you see for Cooperatives and Cooperative Members to continue to make a difference for their neighbors? Why do you think this is important? The winner will be chosen according to originality and content of his or her essay. The winner could also be asked to give a brief summary of his or her trip at BEC's Annual Membership Meeting in October 2023 following the trip. Essays must be attached to the completed application and submitted no later than January 31, 2023.
_______________________________
_______________________________
If you need further information, please visit YouthTour.org and TexasYouthTour.com or contact:

Carrie Wenzel
(254) 527-3829
cwenzel@bartlettec.coop
Monday – Friday
8:00 – 5:00
Application and essay must be received
before 5:00 PM on January 31, 2023:
Bartlett Electric Cooperative, Inc.
Youth Tour Contest
27492 Hwy. 95
Bartlett, TX 76511
Attn: Carrie Wenzel